Selling products on the web? With the right support and expert guidance you can sell your products to a wide range of customers all over the world.  We have successfully deigned, built and launched e-commerce sites for businesses around the country.  You'll benefit from our expert analysis, thoughtful planning and support.
E-Commerce sites built to attract search engines AND customers are our specialty. We have the experience to help you succeed on the web.
We have designed and built e-commerce storefronts for a variety of businesses. Web Stores that integrate with current POS and accounting systems.  E-Stores that generate considerable site traffic and significant revenue.
Think the process is too complicated?  We will help you navigate through the entire process of launching your first storefront, or can help you take your existing store to the next level… and beyond.  We've done for countless clients, we will do it for you.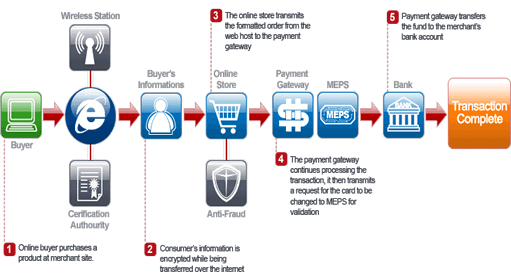 Edwardson.com E-commerce

Modern Websites can be built from scratch by one or more developers, or using a commonly available software package as a base – These can be paid for, or Open Source (Maintained voluntarily by community members).

When selling directly to customers on your own website, you have better control over the expenses and can make more profits on your sales. You do have to pay for hosting the website on its own server, but this can still be much less over a year's sales than the equivalent Amazon or eBay costs.
A custom website, or one adapted from a common package, can be tailored to your specific needs and process, reducing the amount of work your staff needs to do to fulfill the order after payment.
A website developed from scratch can be more expensive overall, but may be a better option for some businesses.
Websites developed from Open Source frameworks (such as Magento) can reduce the overall cost, with a large portion of the basic programming and testing already in place.

E-Commerce Desktop Software

SellerDeck Ecommerce Software

Depending on the exact needs of your project we can recommend almost any e-commerce shopping cart software but prefer to offer SellerDeck E-commerce software. SellerDeck (formally called Actinic) is a standalone software package developed in England and used by over 12,000 sites worldwide.

SellerDeck's strengths lie primarily in the ease of use and search engine optimization. Sites built with SellerDeck are based upon static fast-loading html pages, not slow database-driven models. Other e-commerce platforms go to great lengths to attain SEO performance; SellerDeck just is Search Engine Friendly by design.

SellerDeck works on almost every hosting platform, so you are not tied to any particular hosting company or designer.

WordPress/WooCommerce

WordPress and WooCommerce

WordPress was originally developed for anyone to publish a blog.  It has morphed into a complete web publishing platform, designed for ease of use by non-techies and has an amazing array of "plug-ins" for web developers to enhance the sites with tools and functions for almost any conceivable need.

WooCommerce

One of those plug-ins is called WooCommerce.  It powers over 2 million e-commerce web sites, worldwide.  That's 30% of all e-commerce web sites.

Plug-in, plug-ins and plug-ins

WooCommerce has plug-ins too. Yes plug-ins can have plug-ins.  And they have a ton.  Over 300 various plug-ins to extend WooCommerce's platform with power features designed, built and maintained by individual developers for various needs they identify.

Why WooCommerce?

Your store will be running on a platform that's been well tested and maintained continually.  Updates are automatic.  Security enhancements: automatic.

Why Edwardson.com?

We provide you the expertise and experience to build the right site with WooCommerce and identify, install configure and train you on the plug-in.  We have built a lot of WooCommerce sites and bring to your project the wealth of our knowledge and experience so your site is designed, built and maintained right the first time.  Mistakes are costly, why make them if you can avoid them.

Enterprise: Magento

Magento takes E-commerce to the enterprise level of performance and features.

Magento is exclusively built for ecommerce.

While WordPress is a content management platform that offers an e-commerce plugin, Magento is a platform built exclusively for e-commerce. It has the best features for high volume online selling, customer management, payment integrations, inventory integration and management, and loyalty program management.

Many major world brands are using Magento for their business, including Coca Cola, Ford, Louboutin, Nike, and Nestle. Recent study shows that Magento takes about 29.1% of the total market share and dominates other platforms like WooCommerce, PrestaShop, and Shopify.